Skip to Content
4 Unique Things to Do in Downtown San Diego 

With the harmonious mix of Spanish-influenced architecture and modern high-rise buildings, Downtown San Diego is one of the most beautiful places to visit in the world! Along with its alluring charm, San Diego is packed with countless things to do! While there are many conventional things you can do in the gorgeous city, today's blog will go over 4 unique things to do in Downtown San Diego! Keep on reading to find out what they are!
Explore Domestic Life in the Victorian Era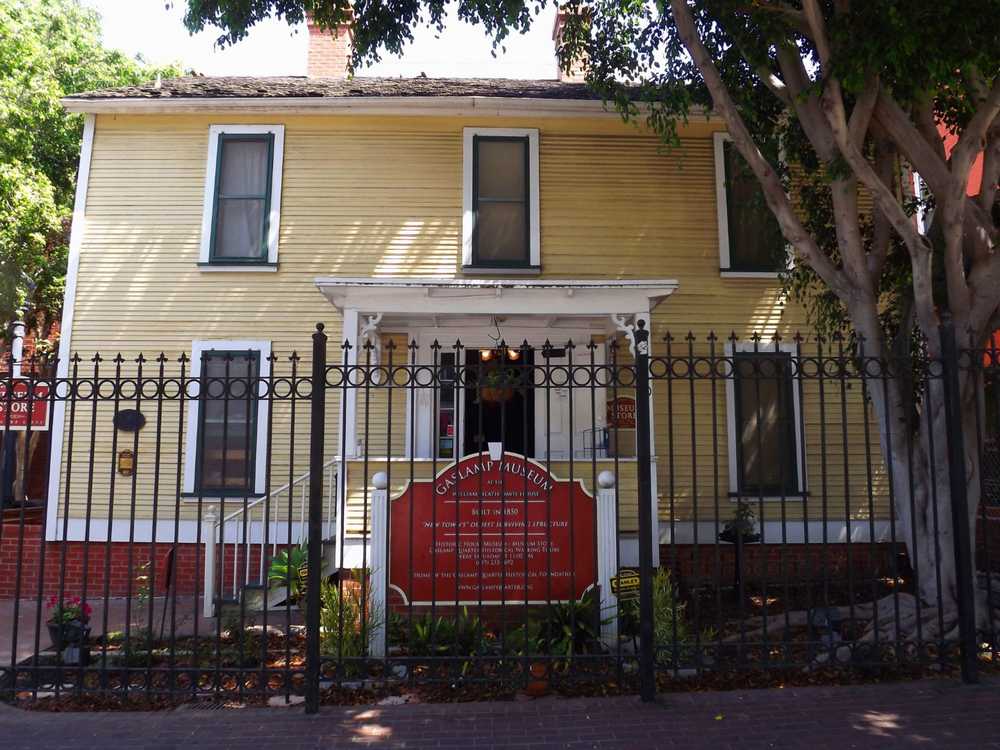 Dating back to the mid-19th century, the Davis Horton House is the oldest house found in the entire historic Gaslamp Quarter of San Diego! This Victorian-era house was pre-fabricated in Portland and shipped all the way to San Diego! The Davis Horton House is now a living history museum that showcases rooms that represent a different period. Self-guided tours with audio guides give visitors the opportunity to go back in time and learn all about the history of the house, its former residents, and how people lived in that era!
Location: 410 Island Ave, San Diego, CA 92101
Hours: Tues-Sat 10am-5pm Sun 12pm-4pm Closed Mon
Admire an Assortment of Beautiful Eye-Catching Sculptures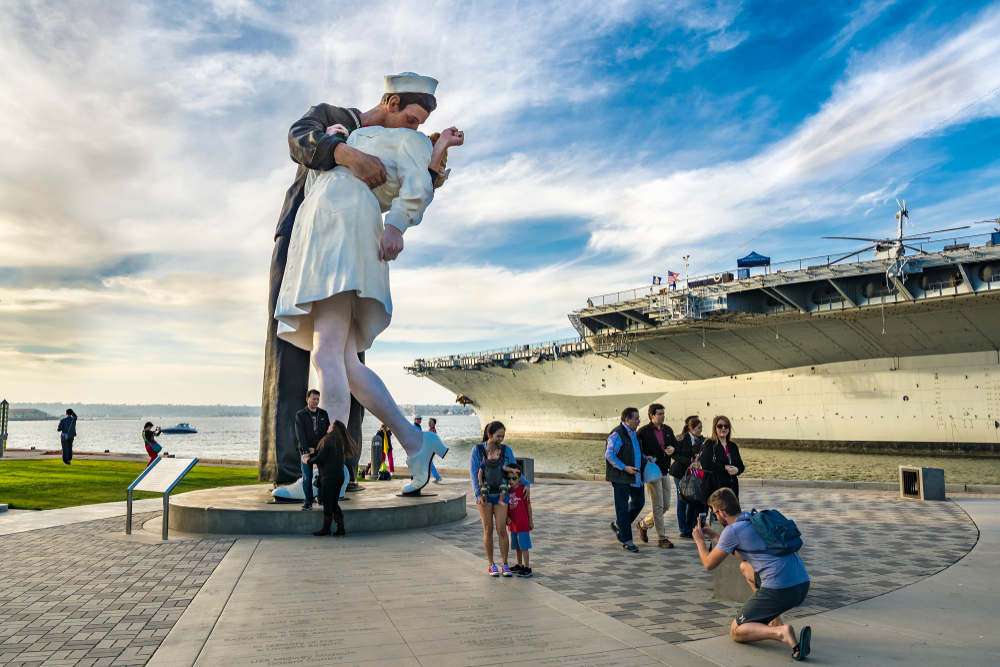 San Diego is home to many famous monuments that serve as a reminder of the city's history as a key strategic military location! A majority of them are found along the greatest generation walk by the downtown harbor! Out of all of them, the most unique and famous one is the huge 25-foot bronze sculpture that reenacts the famous photo of a kissing couple on V-J Day in Times Square, New York in 1945. At nearly all hours of the day, you'll find lovey-dovey couples re-enacting the iconic kiss.
Location: 410 Island Avenue
Hours: Tues-Sat 10am-5pm Sun 12pm-4pm Closed Mon
Dive into the History of Firefighting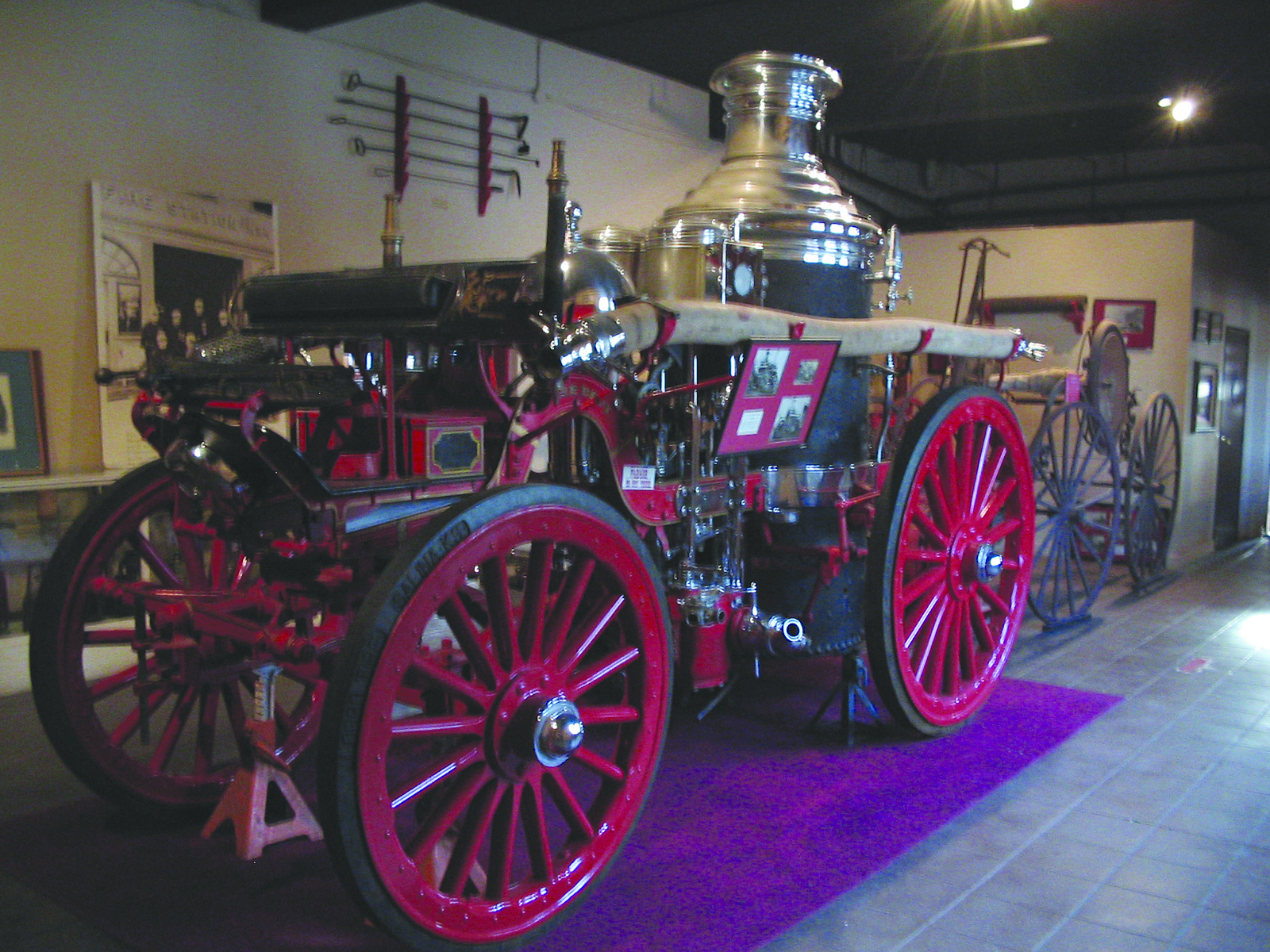 Located in the Little Italy district of Downtown San Diego, the Firehouse Museum offers a captivating insight into the heroic history of firefighting that has saved thousands of lives! This exciting museum houses a large variety of exhibits, including:
- Antique fire engines
- Alarms
- Fire Hats
- Hydrant molds
- Memorabilia dating back to the late 1800s
This museum is fascinating for children and adults alike! One of the major attraction points is the horse-drawn steamer from the fallen World Trade Center!
Location: 1572 Columbia Street
Hours: Thurs-Fri 10am-2pm Sat-Sun 10am-4pm Closed Mon-Weds
Experience an Authentic 19th Century Amusement Park Carousel
One of the last remaining carousels built by the master amusement park carver Charles I.D. Looff is nestled between the shops, eateries, and galleries at Seaport Village! Called the Looff Carousel, this classic is a must-visit for anyone at least once in their lifetime. The carousel features over 40 horses and a mix of other unique animals such as camels, giraffes, and dragons! This carousel was first installed in Texas in 1895 and has enjoyed a journeyman's career until finally arriving in San Diego in 2004, where it captured the hearts of children and adults alike!
Location: Seaport Village, 817 West Harbor Drive
Hours: Mon-Sun 11am - 5pm
Book Your Stay with Comfort Inn Gaslamp!
There's no better way to have fun than by going out to explore the unique attractions San Diego has to offer! From visiting a Victorian Era home that dates back to the 19th century to riding one of the last remaining carousels made by Charles I.D. Looff, you'll never run out of distinctive things to do here in San Diego! We hope this list of 4 unique things to do in Downtown San Diego gives you an idea of what to do in your next family outing! If you're looking for the best place to stay here in San Diego, Comfort In Gaslamp is more than happy to offer you an exceptional experience in our hotel! We are located right in the heart of San Diego, close to all the major attractions in town! To book your stay, give us a call at (619) 202-4324 or click here.